More than just everyday routine
Every day, we enthusiastically develop new ideas for online shops, cross-media campaigns, mobile applications and social media for exciting businesses – with colleagues who pull out all the stops. That's how we, as a team, create the unmistakable hmmh feeling. And above all, it's just a lot of fun to work here – every single day. We promise.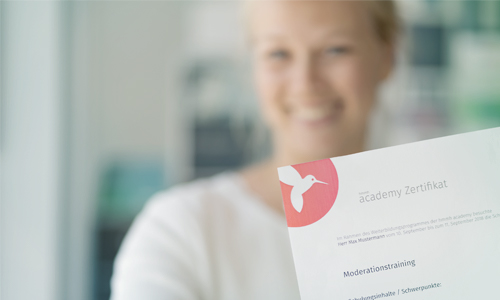 The industry is changing rapidly, which is why ongoing training is important and a top priority for us. The hmmh academy offers our colleagues countless opportunities for advanced and ongoing training. For example, we provide certification under PRINCE2 or ITIL, and run courses on developing professional and social skills.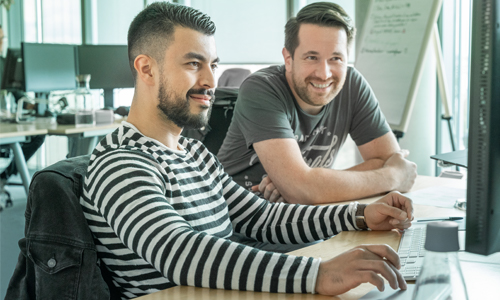 "Jumping in the deep end" – we all know the feeling. To make are new colleagues feel as welcome as possible, one of our staff members will act as a mentor during the first few weeks to familiarise them with the structures and processes. The mentor will of course also be available as a contact person even after the orientation phase.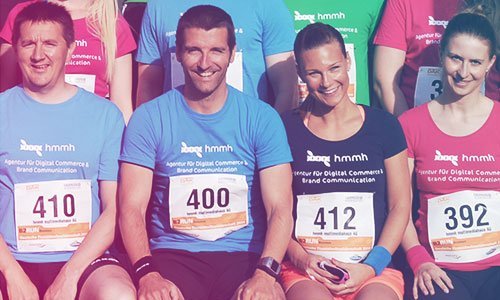 Our after-work parties are a great opportunity to get to know other colleagues better. We also hold our annual party once a year – with theme, decorations & costumes. But we're also active on the sporting field: whether it is dragon boat races, running races, golf, fitness courses, or chair hockey masters, we participate in many events – because working together makes us strong!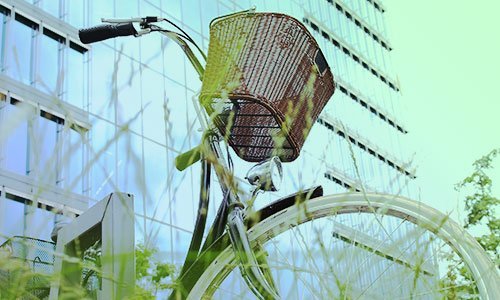 Ecological sustainability
Whether it is with our drinks, office materials, printer paper or lunches with customers, we strive for ecological sustainability in all areas. We also focus on sustainable projects when it comes to "green mobility" and "green IT", and are always open to green ideas from our colleagues.